How I fell in love with writing.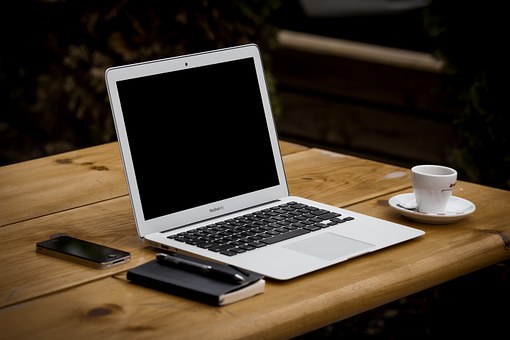 Banks, Oregon
March 15, 2019 4:10am CST
Hey, everyone and, I hope all is well in your neck of the woods, things are pretty good here. I thought I would try something a little different and, tell you all how I fell in love with writing. I started writing stories, as young as 5 years old and, I quickly found out it was an amazing escape and, I could control everything that happened in my own world and, do anything, my first story was about a kid and, his dog, that got lost in the wilderness, then I did a cartoon series, kind of like police academy, but it was a cartoon and, I created my own characters, plus also drew pictures of them and, even stapled all the pages together and, made my own book covers. I wish I still had them, but they some how got lost, after my Grandma passed away, then I also at one point wrote a book about my life, at least the early years and, a few others, but I don't remember all the story lines, most of them were love stories though, with a lot of action, adventure and, comedy, then after that I fell in love with it again, with sites, like Bubblews and, now mylot, learning I love to blog and, write about things I love, plus poems and, songs, that's my most recent love. I wrote a few as a teen too, but I now have wrote about 50 since my time on mylot, possibly more. How did you fall in love with writing? Photo is from Pixabay free images.
10 responses


• Banks, Oregon
15 Mar
Just kind of waiting to be discovered my friend, waiting for everything to fall into place, my dream is too someday have my songs on the radio and, I would also like to make a movie or a cartoon at some point.

•
15 Mar
@TRBRocks420
wow, thats good. You can achieve them once you stick to what you love.


• Banks, Oregon
15 Mar
Story telling is writing my friend.

• Zagreb, Croatia (Hrvatska)
15 Mar
I'm so glad that you're still passsionate about writing. I wrote newspaper acrticles cause, I finished journalism but, it was only option 2 for my career, the career that never happened.

• Banks, Oregon
15 Mar
Yes, my friend I love it and, it's my passion, never say never, don't give up :)

• Zagreb, Croatia (Hrvatska)
16 Mar
@TRBRocks420
I'm writing here, in a way so, it's ok. Thank you


• Banks, Oregon
16 Mar
@moonandstars
You're welcome and, this is absolutely writing, we just arn't going to get rich lol.


• Rupert, Idaho
16 Mar
That's awesome that you wrote about how you fell in love with writing, it's always interesting to learn how people got into that. And that is awesome that you have written so much, and made your own book and stories. I tried to write books, but I never could finish....my love was always writing poetry.

• Banks, Oregon
16 Mar
Thank you very much and, I haven't finished one since I was a kid, but I will :)

• Rupert, Idaho
16 Mar
@TRBRocks420
No problem, and that is still amazing that you wrote them when you were a kid :)


• United States
16 Mar
I do not write anymore TR. I used to but my concentration has become so bad I cannot. Glad you can write.

• Banks, Oregon
16 Mar
I hear you my friend. I have to be really inspired to do it :)

• Sonora, California
15 Mar
I fell in love with writing as a little girl, listening to the long ago stories of my Nonna's childhood, that love led me into a career as an author!

• Banks, Oregon
15 Mar
That's awesome my Grandma always told me stories too.

•
15 Mar
I start writing in Redgage then Bubblews.I learned to write because I feel inspire to those who write blogs and share them.But I'm not really a writer before but now I am happy that I am one of you here.

• Banks, Oregon
15 Mar
Happy to have you aboard.

• Thailand
15 Mar
Wow. you are lucky to be a gifted writer. This is a good revelation of yourself.


•
17 Mar
@TRBRocks420
That is really very interesting. Thanks for sharing that with us. I had an English teacher and loved her and she had us write sentences with words we learned. I also loved to write short stories about my cat I had before the one I had and only one did I decide to write a book about one of her adventures. I came here because someone told me I can make money here so that is why I came here. I love going into discussions and answering them. I used to write down my feelings in a notebook. I am not sure I am that good at writing but I do it because I like being here and enjoy interacting here.