A 'Green' Birthday Party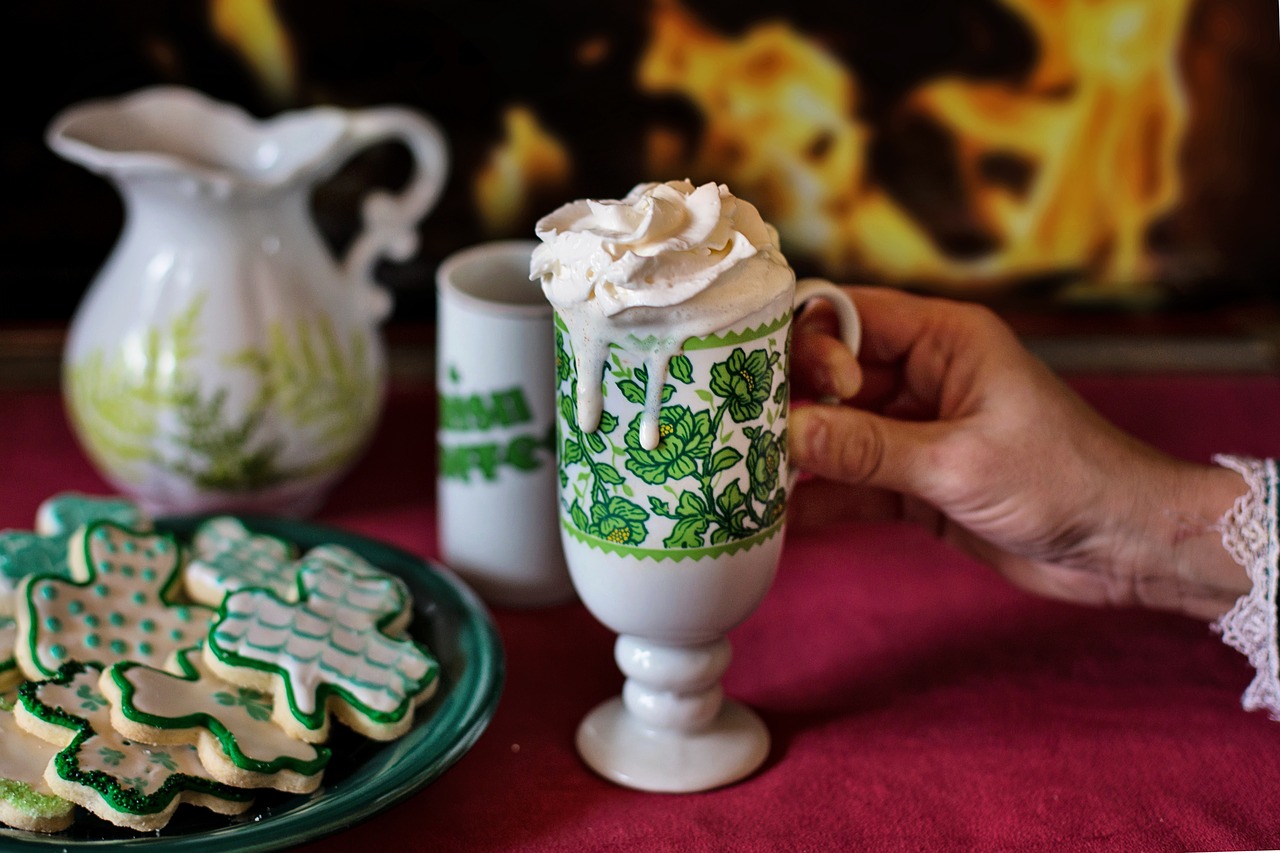 Toronto, Ontario
March 15, 2019 10:13am CST
No- not an environmentally-friendly birthday party but 'GREEN' as in ST. Patrick's Day Green. We don't really even ever celebrate St. Paddy's Day except for the odd Irish Coffee but this year I thought I'd give that theme to my husband's family birthday party. After all, his birthday is on March 20th and we're celebrating it this weekend- a little early. Even though just my family and grandkids are coming I thought I'd add a few Irish Green party favours, etc. to the party fare. Just for fun I will have a green icing'd cake and I may even add some green food colouring to my son-in-law's and son's beer. Ha! And of course there will be Irish Coffees as that is my husband's specialty and he makes them perfectly. He is from Northern Ireland so he does have a little experience in making them. Will I wear a green hat? I just might!


Yes it is silly but it's also fun so that counts me in for sure- lol!
8 responses

• United States
15 Mar
I like your idea of a green birthday!! I think you would lovely in a green hat!!

• Toronto, Ontario
16 Mar
Lol! Yes- Or a loud and tacky headband-----lol!


• Toronto, Ontario
16 Mar
It's a favourite of mine. Can't drink it too late because of the coffee- could keep me awake---lol!

• United States
15 Mar
St. Paddy's Day is always good for some green fun.

• Toronto, Ontario
16 Mar
Yes it is-- I usually just watch but this time I'll add a bit of green to my day.


• Toronto, Ontario
19 Mar
Well thanks and it was a super Irish Coffee. Think I'll have another one really soon! lol!

• United States
19 Mar
@MarymargII
We learned how to make them in Ireland and have the cups and Jameson to make them. Go for it!

• Toronto, Ontario
20 Mar
@DianneN
Go for one soon! Tis the Season!



• Toronto, Ontario
16 Mar
Yes, it will be fun and hope everyone is a little surprised at the Green additions.

• Toronto, Ontario
20 Mar
@Nana49
They're good at the end of a meal! Try one some day!


• Midland, Michigan
14h
That sounds like fun. I'm surprised you don't have a green party for him every year with the family even if his birthday isn't on the particular day. Especially since he's of Irish decent. I told someone I hadn't had anything sweet for some months, but I forgot I did have two cookies that were available at work on that day.

• United States
19 Mar
Fun is the name of the game! hope the party was fantastic and everyone enjoyed the "green" theme. Happy Birthday to you husband (in advance)

• Los Angeles, California
15 Mar
Break out the green eggs and ham.