Vegan Sponge Cake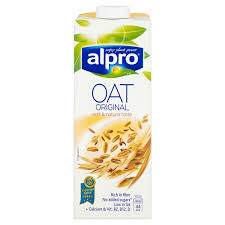 Norwich, England
March 15, 2019 12:11pm CST
Although I eat fish I'm veering away from dairy products due to the awful treatment of farm animals. However, I love a nice light and fluffy sponge cake with a bit of butter icing but I've discovered a vegan recipe which I tried out for the first time a couple of days ago. I should have taken a photo of my fairy cakes but, as they were so good, they've been eaten ... all 12 of them! So I thought I'd like to share the recipe with you. I only did half the recipe but if you actually want a Victoria sponge then you'll need the full Monty. You'll need: 150 g (6 oz) Vegan spread (any sunflower or olive version will do) 300 ml Vegan milk (I use Alpro Oat ... it's creamier than soy or almond) 1 tbps Cider vinegar 300 g (12 oz) Self raising flour 200 g (8 oz) Sugar 1 tsp Bicarbonate of soda. Heat oven to 180 Celsius Pour the milk into a jug and add the cider vinegar. Leave to one side. Put all the dry ingredients into a bowl and mix in the spread with a wooden spoon. When the milk mixture has started to curdle a bit (it should be a little lumpy), pour it into the mixing bowl and beat with a wooden spoon until the mixture is light and has a dropping consistency. Place in two greased and lined sponge trays or in individual paper cases and put in the oven for around 25 minutes. When risen and lightly brown remove from the oven and allow to cool. You can then fill or ice as you wish.
4 responses


• United States
15 Mar
This sounds really good. Thank you for alerting us to this recipe.

• United Kingdom
15 Mar
That sounds nice and easy. There seems to be evidence that if we all ate a plant-based diet it would be better for the planet. What bothers me though is that vegan recipes often seem to involve a lot of ingredients from far away. I'm sure cakes were originally made with flour, butter and eggs because that was what was available locally. Everyone (in rural areas anyway) kept a few chickens and had access to milk and butter. Now I see lots of vegan alternatives but they often involve things like almonds, cocunuts and rice, none of which can be grown locally. I just wonder whether this will lead to environmental degredation in other parts of the world as demands for these products increases.

• Norwich, England
15 Mar
I did discover that out of all the vegan milks, oat has very little impact on the environment and can be grown in most places. Soya, on the other hand, is not so good ... but it's considerably better than dairy. I must admit that out of all the vegan milks available oat is by far the closest to dairy.

• United Kingdom
16 Mar
@olliesmum
I've not tried any of them so far, maybe one day.

• Canada
16 Mar
That sounds like an easy recipe to try out!! Our granddaughter loves to bake... I will tell her that it's called fairy cakes... she will love it even more ;)