A question of Marriage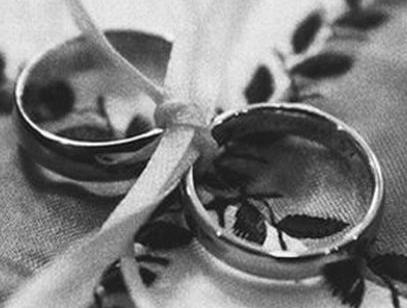 Canada
9 responses


• Canada
20 Jan 07
thanks for you opnion, have a good day.

• Canada
3 Dec 06
I am fortunate as the girl I love my dad thinks is GREAT.My mother never got the chance to meet her.

• Canada
3 Dec 06
I am glad you Dad is happy you are happy and I know her parents feel the same. Thanks for the response. Love is amazing.

• Canada
3 Dec 06
yes, my parents don't control my life anymore, I can marry who I wish and love is my own controler.

• Canada
3 Dec 06
i think love should conrol who you marry but family should have a fractional imput even if you don't want to pay attention to them. Thanks for the post.


• United States
3 Feb 07
Because its not their decision. I fell in love with him and he with me and thats it. We will be living with each other (hopefully) the rest of their lives. The parents have to decide whats more important, theit child's happones or their snobbery?

• Canada
24 Feb 07
i 100% agree with you. Parents have no business messing withtheir childrens love lives.

• Philippines
2 Feb 07
Yes, I would, if I know their reasons for disapproval are shallow, and if I myself am very sure I am in love and am ready to face the trials of marriage. Life is a gamble, so is marriage. Btw, thank you very much for your comments/suggestions regarding cramps, my friend. God bless ...

• Canada
3 Feb 07
Anytime, and thanks for you comments..life is truly a gamble.

• Orangeville, Ontario
29 Jan 07
My parents would never say the disapproved of anyone. It is not their place to judge. The only thing my mother said to me once was, "Marry someone like your father." Well, there are no more men in the world like that. I know my parents have thoughts about the spouses of their kids, but they have never said they shouldn't marry them. The let their children make their own mistakes, even if it means marrying someone and ending up in divorce later.

• Canada
2 Feb 07
i hear you, my parents were happy with my guy and aslong as he doen;t lay a hand on me in violence and he respect my bounderies they will continue to be happy with him...I think we have only fought 4 times in the past 6 years. So I am happy.

• Murfreesboro, Tennessee
28 Jan 07
I married someone no one in my family approved of, but I'm not sure I'm the right example you're looking for. My family was never good to me, and my husband is, so it was pretty much a no-brainer choice for me. In fact, even though some people don't like him, my husband has been the best thing that ever happened to my family relationship. He has helped me conquer both my fear of them and my anger towards them, and now I can be kind to them without letting them hurt me.

• Canada
29 Jan 07
family in some cases are not very supportive and if you love someone hold onto them and don't let your family ruin it.