young rebel

Portugal
November 29, 2006 9:19am CST
Were you a young rebel when you were a teenager? any story to tell us about? I was not much....
6 responses

• Italy
30 Nov 06
Yes am state little an rebel i have datum problem at my parents because not went to school a lot glad :-)





• Australia
12 Dec 06
I really wasn't rebellious at all. I was very fortunate to have had 2 loving Christian parents who taught me how to stay on track.

• United Kingdom
10 Dec 06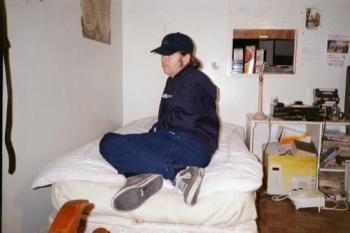 Yes, I was a rebel. I grew up in England in the 1960s, and was caught up in the wave of Rock and rebellion that swept the land like a tidal wave. From the get go, I loved Rock, and was entranced by the counterculture as a teenager. I went on to be into Glam, Punk, New Romantics, and I lived wild and hard throughout the '70s and '80s. But in 1993, my health suffered, and I turned away from my rebellious ways and became a born again Christian. That saved my life I feel. I no longer feel any desire to rebel, although I'm still a deeply passionate and opinionated person.