What is it that you like in the person you love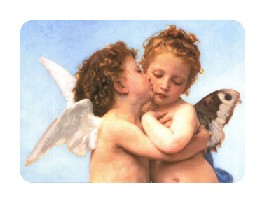 India
7 responses


• India
29 Nov 06
That is what love really means To make you feel special no!

• India
29 Nov 06
That is what love really means To make you feel special no!

• India
29 Nov 06
That is what love really means To make you feel special no!


• United States
30 Nov 06
One of best things about my fiance is the fact tht he is raising my son as his own even though he is not his biological father. He makes me feel good about my self. He is very loving and supportive. He takes care of me and our kids. He is very responsible, he trust me and never accuses me of things I did not do. He still desires me and makes me feel disirable even after 6yrs of being together.

• India
30 Nov 06
Aww that is so sweet he must be pretty supportive and loving:)

• United States
29 Nov 06
He is intelligent, sweet, kind, loving, gentle, handsome, and most of all, he loves me.


• India
13 Jan 07
My friend the thing that appeals me the most in a girl is her voice and her toes. I love my girlfriend becuse she is just beautiful. She has a real cute voice. I love to hear her voice and so i keep her calling every two hours. People have different choise and so do i have. I am very perticular about the toes and cant stand ugly toes. My love knows this thing when she was talking to one of my friend in a party. I too didnt knew about this fact but one good day she told it to me. Her toes are really beautiful and more thing. her eyes. they are so black and so deep that i dont find my way out when drown in her eyes. Let me tell you one more thing, her hairs. She is having silky brown hairs and does not use any dye. Her behaviour is so loving and so i always keep in mind that i dont hurt her feelings. I love her for every thing she does and she is.


• United States
10 Dec 06
The qualities I appreciate and love are his kindness,generosity to myself and others,trustworthiness,dependability, he respects me, he's really funny and goofy, makes me laugh all the time, almost always upbeat, he likes the beach, likes to travel, shop and go out to eat. Anytime I don't feel like cooking he'll order out. He's in good financial shape, he's always there for me and would do anything for me.