How do you promote MyLot?

November 29, 2006 3:35pm CST
I tell people that you can make money asking and answering questions and they tell be to get lost, they don't believe it and are afraid to even try. What do you tell people to encourage them to join MyLot and does it work?
3 responses

• United States
29 Nov 06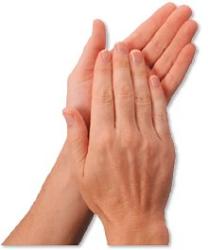 I made a myspace and I just tell people on there. I also told all my friends who have an Instant Messaging service. I know what you mean though... I am not doing very well with promoting it though... I wish I could find out how some people got like 200 referrels and one person even has like 800!

•
1 Dec 06
That is a good idea. I started a blog in my 360 which promotes MyLot and selling photography on-line, but I only have 14 people. Do you think that people are more interested in the opportunity to discuss topics or the chance to earn money? I have found that when I tell people they can earn money, they always look away. Too many scams around I guess.


• United States
29 Nov 06
I promote myLot at http://www.bizbla.com