Have you kissed someone with bad breath?

United States
5 responses

• Canada
30 Nov 06
hahaha yeah and its gross! LOL about the morning breath comment! I would never kiss anyone first thing in the morning after waking up, ick

• Canada
30 Nov 06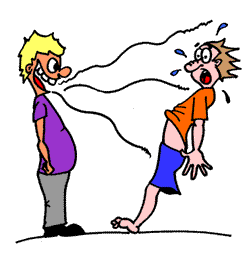 all the time, my boyfriend is a garlic nut and also like jerky and it tends to stay on his breath for hour. I beg him to use mouth wash but he is a guy and can't change much with that.

• United States
30 Nov 06
I think we've all kissed someone with bad breath. My husbands morning breath, it could peel paint from the walls hahaha