About Astrology!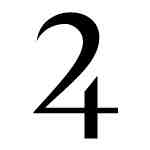 Romania
November 30, 2006 4:06am CST
I practice astrology for 15 years. I like natal and predictive astrology. This is a way of life for many and i think anyone should try to understand this things because it makes you more constious about what is happening with you and more prepared for what is happening. I made a school of astrology and I have a website: www.cosminursulescu.astrograma.ro, what do you thing? It is this an interesting domain? Can astrology help you? Would you like to know more about you, your future and your friends?
6 responses


• India
1 Dec 06
i don't know what is astrology, can u help me with it.


• United States
30 Nov 06
I am a huge fan of astrology and have been for many yrs..I think its a great way for ppl to get better insight to themselves, how/why they do the things they do, it can help to make decisions etc...sadly though many ppl confuse it or rather assume that astrology is simply the daily horoscope you read in the paper but that has nothing to do with it IMO....true astrology is so much deeper than that

• India
19 Dec 06
tell abt me plz.. hi,my name is Durgesh(male) and i will be completing 22years on jan25th..i have completed B.E.engg.i m simply sitting in shop and home... 1)when i get married? 2)wht is my future tells abt me.. 3)where i will be in future.. 4)wht job i will do and were in coming years? plz tell me all the details for above question..