Is there anybody better than sachin tendulkar.....in CRICKET...????

Hong Kong
November 30, 2006 1:35pm CST
what do you say..i would say sachin s the best .....
9 responses

• India
2 Dec 06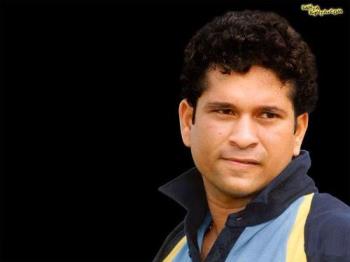 There is nobody in world who can compete with Sachin Tendulkar in cricket.Its not only stats of his dat proves,we should also remember that he plays under the most pressure among other cricketers.It is not easy to please india viewers.He is also a complete team player.A real champ!!

• India
2 Dec 06
no......he is the best player who played under pressue...whenever he goes to bat.....millions of indians every time hope that he will make century...and most of the time in history he did it....there's no other player with whom u can associate such expectations...so he is the best and will remain as best.

• India
2 Dec 06
i think rahul has overtaken tendulkar.......

• India
2 Dec 06
Yes, you are right... Sachin is the best cricketer. Presently he is not in a good form. But with a years of experience behind him he will definately come back.

• India
2 Dec 06
i am totally agree with u and i am also good fan of Sachin . but don't forget Dhoni

• India
2 Dec 06
i am totally agree with u and i am also good fan of Sachin . but don't forget Dhoni


• India
1 Dec 06
i would agree with you.sachin tendulkar is the best in the history of cricket. "I saw him playing on television and was struck by his technique, so I asked my wife to come look at him. Now I never saw myself play, but I feel that this player is playing much the same as I used to play, and she looked at him on Television and said yes, there is a similarity between the two...his compactness, technique, stroke production... it all seemed to gel!" - Sir Donald Bradman Sir Donald Bradman, probably the best ever cricketer to have walked on to a cricket field, sums it all up very well

• India
1 Dec 06
i would agree with you.sachin tendulkar is the best in the history of cricket. "I saw him playing on television and was struck by his technique, so I asked my wife to come look at him. Now I never saw myself play, but I feel that this player is playing much the same as I used to play, and she looked at him on Television and said yes, there is a similarity between the two...his compactness, technique, stroke production... it all seemed to gel !" - Sir Donald Bradman Sir Donald Bradman, probably the best ever cricketer to have walked on to a cricket field, sums it all up very well