Have you seen spider man ???

India
11 responses

• United States
31 Jan 07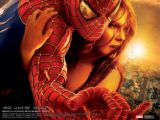 I have seen the first two spiderman movies... and i loved them, i thought they were great. I can't wait to see the next spider man movie


• Pakistan
9 Dec 06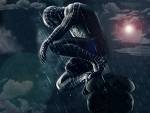 yes i have seen both the parts, loved them . direction is very good, the visual effects r brilliant.. the storyline preserves spiderman's traditional image.....really liked its track (najanay kyun) sung by a very talented pakistani band "strings" they rock!!.....and anxiously waiting for spider man 3 ... which i guess is gonna get released in may 2007...lets see n wait thanx cyberpaladin

• India
9 Dec 06
yes i have watched it ..nd i simply loved it coz of good story nd nice presentation

• India
6 Dec 06
i have seen him in last 2 movies....i am waiting for his new movie

• United States
6 Dec 06
yes I've seen it gazzillion times, lol! Well, my kids love spidey and my husband bought the 2 spiderman dvds. So everyday whenever my kids have time, they watch it. My daugther even started to recognize M.M. ( Kirsten Dunst) from her other movies and whenever she sees her she would say "that's M.J.". I don't think they'll never get tired of watching it and I myself have come to like it too. Yeah, can't wait for the Spiderman 3 movie.