We got snow.

United States
December 1, 2006 9:07am CST
We got a light dusting of snow today where I live in Illinois. The roads had a few slick spots on them but overall werent bad. Did you get snow? If so how much? Do you go out when its all snowy and icy? Be Safe.
6 responses


• United States
15 Dec 06
That usually does make the snow better. lol

• United States
8 Dec 06
I am in central PA and we ended up with lots of snow squalls that blew through our area. It was horrible to drive in, it was like driving in a blizzard and with the wind it was hard to stay on the road. I would much rather have regular snow storms than the squalls. It caused a lot of delays in the NE part of PA this morning. The roads were very slick and some parts of it was nothing but ice. I had to drive in it last night to take my youngest to his basketball game and then go back later and pick him up.

• United States
10 Dec 06
I dont mind driving in the snow but when you get ice that sucks. Be safe.

• United States
6 Dec 06
We had really bad thunderstorms instead of the snow. We actually had 3 tornadoes reported in the state of PA. I was totally shocked! I have only lived here a little over a year, and everyone kept saying they hardly got tornadoes here. We had several in the past few months, there was some damage with all of them, but they said lives were spared since the doppler radar picked them all up and they could give out the warnings in time. Thank God everyone survived it, but they are still cleaning up the mess they left behind.

• United States
3 Dec 06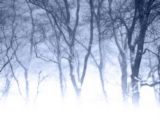 We got a lot of snow!!! We probably got about 10 inches and more in some parts of the yard!!!!! It was beautiful, and fun!It snowed for about two days, and the first day it was just really freezing rain. So, the first inch of the "snow" is ice!We had a lot of fun after it warmed up some but, not al lot!!

• United States
4 Dec 06
The ice is the worst part of it all. I hate the ice. I've had my share of mishaps on it. Keep warm.


• United States
4 Dec 06
Do you like the snow? I dont really like it but I dont mind it too much either I guess.