allergic to my new wedding band

United States
December 1, 2006 9:21am CST
I have a problem with my new wedding band. I am getting a rash around the area that I wear it. I recently replaced the band because my old one was bent, scratched and disintegrating. Does anyone have some advice on what I can do? My old band was 14 carats, this new one is 18 carats. My husband isn't going to be happy if I can't wear the new band & anniversary band he bought me in August.
3 responses

• United States
3 Dec 06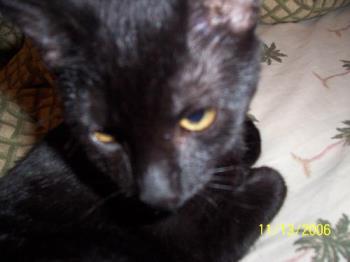 you could be having an allergic reaction, I sometimes get that when I was dishes with my rings on, it has something to do with the dishsoap and the metals in the ring and a chemical reaction, you are going to have to stop wearing the ring until it clears up and then try wearing it, but make sure you take them off when doing dishes or taking a shower.

• United States
3 Dec 06
My finger does get better when I take the ring off and don't wear it in the shower etc. I use to do everything in my old ring. It never came off my finger except when it was time to get the prongs & the diamond checked. I guess I'm going to have to get use to not wearing this one like I did the other one. I wish I could figure out why the 2 rings react differently on my finger.

• United States
1 Dec 06
Has it just recently began giving you problems? I know sometimes you can have a reaction to it if you wash your hands a lot and never take it off to wash or dry underneath it. Or maybe it has something to do with the gold, correct me if I'm wrong but isn't 18k more pure than 14k? If you got it in August I just wonder if it has something to do the water issue I mentioned, it can make you skin peel and turn reddish. It can have something to with the setting retaining the water. An ex-boyfriend gave me a ruby ring, and it did the same thing to me because even after drying my hands good there was just enough rooom for a little water to sit. Now I ALWAYS take off my rings when I wash my hands. I don't wear as many rings now, it's a pain in the butt to have too many to take off anyway. Hope this helps.

• United States
3 Dec 06
I would suspect that is is retaining water. It's not red all around the ring finger, just in between the fingers. I have checked on the internet and 18k rings should have less allergy possibilities than 14k rings. It's got to be the fact my skin doesn't dry out under the ring like my old one did. Thanks for your help.