What happened to Ghost Rider?

United States
December 1, 2006 11:23am CST
What ever happened to the movie Ghost Rider? You know the one starring Nicolas Cage as the ghost rider... Saw the movie trailer at the movies about a year ago and it never really came out? Or has it come out but I just don't know about it? It seemed like a good movie... what's going on?
1 response

• United States
1 Dec 06
I saw the trailor a few months ago. I think its coming out pretty soon but im not sure when exactly!

• United States
1 Dec 06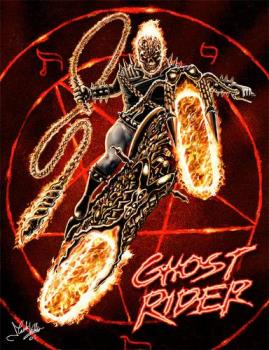 Oh ok, so I'm not crazy. Thanks. I saw it like last year so I was just wondering... I really want to see this movie.