Who likes Alison Krauss and Union Station.?

United States
3 responses

• United States
2 Dec 06
I love them.Its not the kind of music I normaly listen to but when I get in the bluegrass mood She is great

• United States
2 Dec 06
I don't know mcuh about her music except for the song "When you say nothing at all" . I absolutely love that song.

• Cambridge, England
8 Dec 06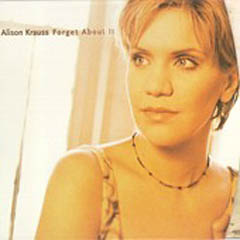 She has a superb, light voice and a wonderful, expressive of interpreting every song she sings. Listening to her gives me the same feeling of marvel at her control as I get from watching doves flying. I feel that everything she sings about is from personal experience (though that would seem to make her life a very sad one!) Her association with Union Station makes a brilliant combination. Although the band is classed as Bluegrass, they push the envelope of the music to lift it way out of the ordinary run of the genre. Alison, herself, is also a tremendously competent and sensitive fiddler. It is impossible to say whether she is a better singer or instrumentalist. As I write this, I am listening for the first time to her new album, Forget About It, which is rather different from her previous ones - I haven't decided on a favorite track yet! I first came across her singing from the CD of O Brother, Where Art Thou?

• Cambridge, England
8 Dec 06
Ach! forgive the typos! '... expressive WAY of ...' (Now on my second run through the album!)

• Cambridge, England
8 Dec 06
Oooops! I just looked at the back. It's not her latest, at all, it was recorded in 1999, I see! Well, it's new to me, anyway.

• United States
9 Dec 06
You are a good critic. I first heard her sing on Jay Leno. She has a gospel album out that is really neat, too. she does quite a lot of different types of music within her genre. When I saw "Oh Brother" I pricked up my ears and said "that's Allison Kraus!" My husband and I went to a concert she gave in Salt Lake City a few years ago. It was one of the highlights of my life!