Do you think like this.....

United States
December 2, 2006 9:16am CST
Do you say to yourself or if someone is there okay after I finish this one sentence I will go do that. Or after I get to a certain amount I willstop and do that.
1 response

• United States
2 Dec 06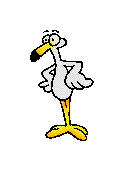 I definitely think in terms of reaching a stopping point, or even a milestone, before moving to the next thing. With myLot sometimes I find myself trying to reach a certain number behind my username before I log out! I think for me it works to handle things that way. If I immediately dropped what I was doing without looking for a reasonable stopping point I would have a big mess on my hands.