Earnings on here

United States
8 responses

• United States
2 Dec 06
Give the system time to work. The calculations are not instant but I have seen are a process. One time it updated and I rec'd only a couple pennies and I thought, What gives? But another few minutes of waiting, and the amount does go up. They ust have a lot to process and takes some time. Wait....at least 30 minutes. If you have not seen it go up then...I would be asking what gives.

• United States
2 Dec 06
thanks it did update, ill be ok. i know all the people on here it takes awhile.

• United States
2 Dec 06
Great! I am glad it updated for you! :)

• Italy
2 Dec 06
they haven't been updated ! it was just a bug i believe ! if you check now it says last updated was 23 hours ago ! Have a bit patience and you will see you earning updated in the next few hours ! :P



• United States
2 Dec 06
Mine did that too but I didn't panic. There have been a lot of glitches lately. They just updated again and I got a whole $.62. I guess I didn't post much yesterday because the day before I earned over $3 and the day before that (when they changed the algorithm) I got $1.59. Oh well. No big deal because I'm hear for the fun of it, not the money.

• United States
2 Dec 06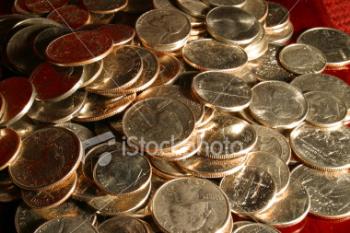 Have you tried contacting mylot and asking them, that'd be your best bet I think. Wouldn't want to miss out on that extra bit of chum change:P.

• United States
6 Dec 06
Just another glitch, I suppose. In time, I am sure they will get it all worked out and things will run smoother. Just keep watching to see when it gets fixed. Although, I hope by now it has been fixed for you lol.

• United States
2 Dec 06
I dont know I checked and my earnings are showing up. now 12pm