Living with parents... how do you handle

United States
8 responses

• Australia
30 Oct 06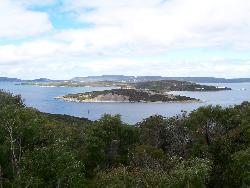 This is a very hard one when there are 3 generations sharing the one house. At one stage early in our marriage, before children, my husband was overseas and due to circumstances I returned to live with my parents. We had been living in different states until that time and it was not all that good because they often forgot I was an adult. For about half a year for 3 years my grandparents lived with us and it worked out quite well. They got to spend time with our son plus were a great help to me as I was a working mother. My husband and I use our son's place as our base between travels. For the past 4.5 years our son, who is still single, has been overseas for most of the time but when he is here, we do spend a lot of time with him simply because we know that soon enough he will wander off again. However, my husband and I have told our son that when he finally settles down we will not live with him but instead would like to be 2-3 hours drive from him. That is close enough to get there in a hurry if we are needed plus if he marries and has children we can get the grandchildren and take them back with us for a holiday. I think that it should be his wife's home and he & their children his first priority, so it is better that we are not there all the time. I think that is the best solution, for us anyway.

• United States
30 Oct 06
Thank you very much for sharing your life with us. In our case, we came to live with my parents cos they are all alone and now we are permanently with them. They help us look after our kids and all sorts of other things. Only sometimes, there are generation problems (LOL) But we are not planning to separate in the near future.

• Canada
30 Oct 06
I really enjoyed ozzies response. She is so personal. sherinek, Hi! I'm thinking maybe your husband and his friends could get together and build an addition on your existing home. Then each year or so you can do it again; build another addition. Rooms like this can always be useful and also add value to your existing home. Put a jar on a shelf and label it something like 'Room Fund', or 'Building Fund'and the kids could decorate them on a day when they are stuck in the house.

• Australia
17 Mar 07
Thank you very much for giving me best response for this discussion Sheri. :) Oh and our son is home again so we spend a lot of time at his place, but he will be disappearing away in about another couple of months.

• Vietnam
25 Sep 06
I will talk to them so they can understand my situation and my point of view. They will forgive and let us free of their wish.

• India
30 Oct 06
Just live according to them or else u'll repent one day for if u take some hasty decisions to leave u'r paresnts alone

• United States
30 Oct 06
Oh no, we will not leave them, at least not in the near future. We have our own house which is rented out. We be with them cos they are alone and need us to be with them. Also, in return, they help us a lot to look after our children and other things. So we will not take any hasty decisions. Thanks for feeling.

• Philippines
30 May 09
well at this moment i am also at my parents home. because i am still single and they need all my help. but sometimes i felt like i am being choke by the neck because of their qualms and many monetary problems someitmes. which i am the only one helping them out. its so frustrating but i am just trying my best to not just mind it. atleast i am also happy in helping them.


• United States
30 Oct 06
took time.. but i couldnt handle it so i moved to usa from india!

• Canada
30 Oct 06
LOMA you live with your parents and you MARRIED? omg get your own place then the problem will stop cause your parents will then understand YOU hav your own life


•
30 Oct 06
I had a sort of similar situation a few years back and unfortunately it ended up really badly. It wasn't my parents but my husbands. We had to move in with them for a month whilst the deeds were being sorted for our new house and the amount of pressure they would put on him to continue doing things their way because he was 'under their roof' was absolutely ridiculous. It ended up with them actually having a huge argument and they have not spoken to each other since. I would defintely recommend that you sit down and have a talk with them and explain that you are a grown up now with a family and life of your own and whereas you take on board their suggestions they must accept that you might not agree with or even do them and they must respect you. They cannot rule your life forever.