Causes and treatment for hair loss....

India
December 3, 2006 12:06am CST
As everybody are aware that hair loss has become a global phenomenon these day's.As far as i know,The most important cause of hair loss is inadequate nutrition and as a solution for this, a high protein and an iron rich diet is recommended for hair loss.Another important cause of falling hair is mental stress. Hair loss can be reduced by taking sufficient amounts of essential nutrients and by reducing mental stress. Any views regarding this..........
5 responses

• Singapore
3 Dec 06
I think don't stress yourself too much , eat lesser cup noodles and try not touch too much chemical stuff ... if you had notice most of professor suffer from hair loss yea ...

• India
3 Dec 06
Yes...even i think, mental stress will be the major cause for most of the hair loss problem and maybe eating habbits also do contribute to hair loss, but not to any major effect and by eating proper nutrients and also some yoga also helps reducing hair loss.... Anyway's thanks for your response

• United States
19 Dec 06
You mentioned that some of your professors have hair loss. This is an interesting coorelation. The reason I say this is because public speaking has been shown to be stressfull enough to cause heart disease or other heart related problems later in life. It makes sense that this level of stress, from years of teaching, can cause hair loss. We must entertain the possibility that there are also others reason for this, such as poor diet and medications.



• India
28 Dec 06
What is this comment now....! mylot has given strict guidelines here and these single line comments won't fetch you anything for you....so, beware...

• India
26 Dec 06
In addition one should also use the merits of the traditional hair treatment: * Keep the hair moist with pure coconut oil * At least one every week, massage hair with mustard oil, soak for half an hour and wash with shikakai (for details on what Shikakai goto http://en.wikipedia.org/wiki/Shikakai).

• India
27 Dec 06
Oh....these are definitely some valuable information.But, in these tips, i should take off applying cocunut oil and keeping it for whole day as i read in one health magazine that coconut oil once applied should be removed within 30 minutes.It should not be used for more time as dust particles easily get stuck to hair making it rough and hair will come out slowly with root it seems and i also think it really makes sense ...what do you say for this? Anyway's, thanks for responding

• India
15 Dec 06
Herbal preparations that contain zinc, magnesium, iron, vitamin E and other substances in various combinations can help prevent hairloss.

• India
16 Dec 06
i know treatment of herbal, but everybody say's it doesn't work..that is the i also satrted thinking lkike..whether there is an real solution for dandruff or not.....! Anyway's, thanks for responding

• India
3 Dec 06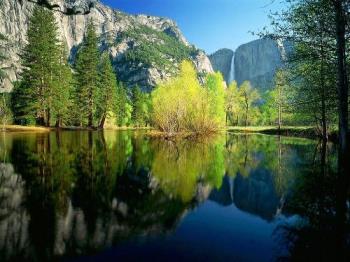 there are a lot of factors causing hair loss....they include life style habits..... food habits etc. yoga willl do a lot of good to you.

• India
3 Dec 06
yes...there are various factors which effect the hair loss and some main factors are as i have listed above and i have also heard that yoga will help you a lot in controling hair falls...isn't it? anyway's thanks to your valuable inputs here....