DID YOU EVER PLAYING A KITE ?

Indonesia
December 3, 2006 11:18am CST
Kite is most playing by kids in Indonesia.
9 responses

• India
11 Dec 06
I love kite flying when I was a kid.

• Indonesia
17 Dec 06
I think that you love me now. I sheldom still flying kite for my nephew.



• India
10 Dec 06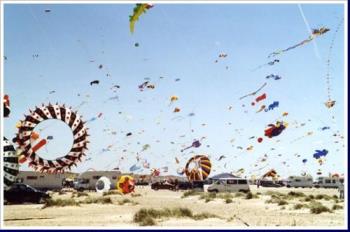 i fly kite and don't sure what are you talking about but i send youa pic what i am talking about just see this one

• United States
3 Dec 06
I used to fly a kite all the time in the summer time. I would sometims tie three rolls of 150 string together my kite as high as I could get. One it got away and hung up in some power line for several weeks. The only thing brought down was a rainstrom.