Do you consider that you are the master of Your own destiny?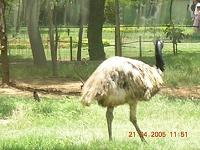 India
December 3, 2006 5:34pm CST
Or you believe that your destiny is guided by GOD or Unknown super power, or leave it to the fate?
5 responses

• United States
6 Dec 06
I strictly believe that we have a given life. We have choices. But the way we make our choices also is in our destiny. There are a number of occasions that I can say, I have been guided by the God Almighty. I am a Christian and I faithfully practice my religion though I dont go to church much. I dont ask for anything other than the power to bear my crosses, intelligence to make the best choice and receive gracefully any come backs of those choices.


• United States
6 Dec 06
I believe in God, and that he has layed a path for us with several roads on it. Then he sits back and watches which roads we r going to take then on each road there are certain times which he or an Angel must reach down and hit us upside r head to remind us of who's in charge.

•
3 Dec 06
I believe we are all here to learn a lesson and when that lesson is learnt they we will progress to a higher plane. I think we control our own destiny.

• Philippines
9 Dec 06
I believe that our destiny is "guided" by God, but it's still us who "create" our own destiny through the choices that we make.

• United States
8 Dec 06
I think yes we are here for reason but we make the choices in our life which lead to a good or a bad destiny. we have the power to say yes or no that is up to us how you use it well that contrlos what happens.