When will India respect its women?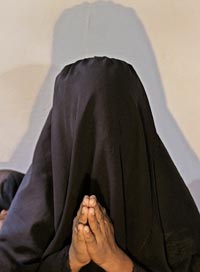 India
December 3, 2006 11:59pm CST
While women getting raped in India is no news, women being targeted in heart of urban India was shameful. Whatever happened to the law of the land? How would women step out of homes if the streets were unsafe? Why was the dignity of a woman being damned so easily?Let's talk about the cases. In May this year, Delhi was shocked after a 19-year-old girl from North East was gang raped at the wee hours of morning. The incident occurred when the girl along with her friend decided to have some food and walked to a nearby dhaba in Dhaula Kuan at around 2.15 am. That's when the assaulters, who were in a Santro car, stopped them. While the victim was dragged into the car, her roommate escaped and informed the police. The second incident is famous today as the Marine Drive rape case in Mumbai. On April 21, a 16-year-old girl from Chembur was taking a walk on the promenade along the Marine Drive with two boys late afternoon, when Sunil More, a constable stationed at the chowki nearby summoned them. After asking the boys to leave, he bolted the door and raped the girl. The third case to catch the nation's imagination was the Imrana rape case in Uttar Pradesh's Muzaffarnagar district. In June end, there were reports of a 28-year old woman, Imrana Noor Elahi, stating that her father-in-law had raped her. The village panchayat, which included a local Maulvi, order a decree that she was no longer 'pure' for the husband and must marry her father-in-law. It also ruled that the marriage stood annulled and her five children would remain the responsibility of her husband, Noor Ilahi. The verdict was supported by a well-known seminary, Darul Uloom, Deoband. The fourth and most shocking incident was the rape and murder of a 24-year-old BPO employee in Bangalore by the driver of her company. The Prathiba Shrikanth of HP GlobalSoft was killed on December 13, and the accused arrested in the night. The incident came to light only after her husband lodged a kidnapping complaint with the police. "Please post your comments about what you think about these incidents and we need to do something to stop these incidents"
8 responses

• Canada
5 Dec 06
I think the first step is the same as in any society the wonam need to stand up for themselves first, the woman need to unite and speak against this treatment and give the cry for help. My friend in university went on a volunteer trip to india and the purpose was to determine if the woman there wanted help as theis organization she was working for required a certain amount of testimonials saying that woman want the help and a lot of the woman were not willing to speak up and say they would like a 'help house" in there community as they felt it would make things worse and not better, and they may be correct that in the beggining it might be worse but someone has to pave the way for change just like in every other country. If we dont stand up for ourselves than how can we expect others to stand up for us. It takes all of us to make the change, and the change can start in your own backyard no matter what country your backyard is located in, if we all stood up united against this treatment then we really could make a difference.

• India
5 Dec 06
Womens are always having kind heart.So its bit difficult to even think about it that they can fight against men.The worst case is they respect their husbands even he is too bad to them.They will easily forgive him.Thanx for ur reply Have a nice day

• Romania
4 Dec 06
thats very sad. a woman must havethe right to choose. unfotrunately geting modern dosen't apply for everyone. there will take some time to chance the religion.

• United States
4 Dec 06
I think they should respect women. No woman deserves to get that done to her.

• India
5 Dec 06
Thats becoz most people in india do not have proper education still in rural places.In villages still womens are not allowed to get out their home and go to school.They have been treated as servants in some villages

• India
4 Dec 06
well..in our counrty their's not enought safty for ppl..its not tat only girls are not secured..even public has not much security too.. i agree tat these incidents will occure untill stict rules will be applied but as u knw we dont have a better govt and we will be having this kinda govt untill their is good litrecy in the country...keeping these incidents aside there are alot of women getting abused too today andhra pradesh stands first in white coller crimes and the police or govt is doing nothin abt it..so i dont think ppl will change..we need a good govt which can act and do on these things......

• India
4 Dec 06
well said srinath.Only govt can take efforts regarding these factors.Becoz the people cant take the laws in their hand.But if this cirumstance exisits people will start takeing the laws in their hand.I wish better a good govt should come into existence

• Pakistan
4 Dec 06

Yeah, u r right. Many indian women r raped daily. Its very poor factor od india and i think that india should think seriuosly about this issue and should take serious steps about it. Once, i saw a document on BBC News of indian college students, they're weeping and saying that O God! May we n't born in india and were saying that they r n't safe in india.

• India
4 Dec 06
Thanx sweetie for ur responce you got my point.It's really sad to hear that these things happen in the nation i live.Becoz i love my nation i wanted it to be clean with no sins around.I wish everybody should live a healthy and happy life

• India
4 Dec 06
i wont accept it. dont say as india, may be some of them were as you say.

• India
4 Dec 06
Yeah it's like when even some small society people are doing it.The whole nation is responsible for it.You cant go away as nothing happened to me yet.So i just wanted ur ideas to stop these kinds of accidents happening .I have to make clear one point is i am not saying everybody in india .Becoz i too love my nation

• India
4 Dec 06
yeah u r absolutely correct these suitation would be never happen again only by the government.The government should take imm action for the remedy,by giving a punishment like the arab countries.The government is only responsible the rules must become strict and the punishment is known by all..

• India
4 Dec 06
Your correct !If the punishments are strict people will surely get scared to do such things.Even though we cant surely say that this will not occur when punishment is sever atleast we can reduce them.Have a nice day

• India
28 Dec 06
now all the women in india have same respect as the man have ..now they at same place where the man stand they have same ability to change any decision and they make their bown decision know they have same right but in some areas there will difference in the men and women but like the old age go this difference will also go....