Which is the fastest spreading religion?

India
5 responses

• Italy
4 Dec 06
well, the "western" world, that is europe and usa and where christians are the majority of the population, birth rate are quite low, in some cases really low; people tend to be always older and people tend to forget about religion or at least they do not care about it the way they used to. on hte contrary, in most of the islamic ountries women make a lot of children. those are very young countries, where religion is spread and people are almost all believers. in iran, for instance, it would not be strange for a family to be made up by father, mother and 6 or 7 children or even more in many cases, while in france or italy it would be very unusual. another religion with a lot of believers is induism, but in india there are national birth control policies, and there have benne since quite a long time, so that they are giving their effects right now. jewish are a relatively small number, compared to these other 3 religions, but we can say the same things as for christians. for the other religions....i have no idea! :) have a nice day!

• India
4 Dec 06
Well, Wasim989, Platypus is trying to tell you that, In Islam, there are no birth control, even giving birth as many as possible is encouraged in this religion. So, Muslims are increasing in a rapid rate and on the other hand other religions such as Christianity, Hinduism, Buddhism etc. do not encourage to increase birth rate. And for some strange reason almost all Muslisms are believers where in other religion people give their own religion a nominal importance. I think, now it is clear wasim989.

• Pakistan
18 Dec 06
I think what Wasim here trying to say is not the population but the number of people converting to Islam. This number has been increasing despite all the false propaganda by the Jew controlled media. This is due to the fact that Islam has the quality of spreading whenever it is saubjected to pressure.

• Pakistan
4 Dec 06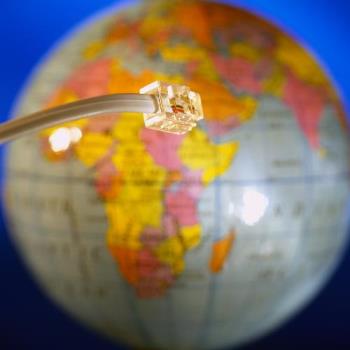 Islam is the fastest growing religion!!coz its simply had prooved what it claims!here i wanna make a point that aam NOT in any form insulting or even trying to insult any religion!



• India
4 Dec 06
You may be right but you see population is growing at a fast rate in India and China where muslim is not in majority and if you analyse these countries with middleeast then middleast is not even close to the population of these 2 countries and I have read in some websites like CNN and other websites that most of the people in America and Europe are converting to Islam and they are new reverts and according to National Geographic that Islam is spreading in African Countries where tribes peple lives.............

• India
4 Dec 06
Yes you right that Islam is spreading faster then other religions maybe because Islam has a powerful influence on his followers then any other religion therefore Islam stands out from other religion and therefore it becomes a unique attractive religion for other people.