Funniest childhood memory?

United States
8 responses

• United States
30 Sep 06
I remember when I was about 4 or 5 my parents took us to an exotic animal place. You can feed the animals but must remain in your vehicles. They had all kinds of animals. I chose to pretend I had food in my hand for a wild turkey. Needless to say it bit me. I havent liked turkeys since. lol. No turkeys are ok cute actually.

• India
29 Sep 06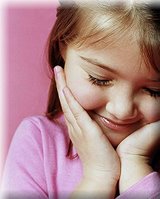 When I was almost 1 or 1 & half year old while my mom was cooking I kept my hand in the oil and burnt my hand. I always remember it.

• United States
27 Sep 06
When I was a kid we were outside playing in the snow and i decided to throw a snowball at my older brother who was inside so i rang the doorbell he opened the door i threw it he ducked and it hit my mother who was unexpectly entering the room... the look on her face was priceless. lol

• United States
18 Sep 06
The funniest memory I had or the dumbest thing I remember is me and my brother sitting in the back seat of my moms car and pulling each others hair, screaming till one of us gives up. LOL

• United States
17 Sep 06
one of my funniest memories was when i was going to my friends house and we live next to each other so we just jumped the fence and when i did there was a wire sticking out and it got stuck in my leg and i didnt feel it util my friend told me, which was when we a there barn, istill have the scar on the side of my leg!!!