have you earned any money from photos on mylot? if yes , how much ?

India
10 responses

• Singapore
4 Dec 06
I have earned $7.42 from photos yea

• India
4 Dec 06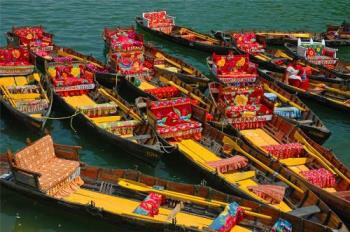 i earn about $ 0.31 from last two days .wait for update it will show how much you earn from your pic.ok they give money for pic so try to upload as many as you can

• India
27 Jan 07
max i earned a day is $4 .i satrted a discussion and i got more than 60 response in single day and i become one of top user.ie 5th topuser but that day i only post 10-15 posts so i cant utalise the opportunity.if i made 100 posts that day i will defenitely got more than $7 in just 1 day! and my min a day is $0...my avg posting is 23 that sometimes got 50 and sometime 1 or 2. and all i post have more than 5 lines it will help you also when u got a + it means a quality topic

• Romania
8 Jan 07
i uploaded some good photos and i diden't get any money


• Romania
6 Dec 06
I have earned about 0.20$ from photos but i think it is not deserving to put up some photos

• India
6 Dec 06
yes,add them at the discussions. i have earned $0.28 till now........


• India
4 Dec 06
I have uploaded about 352 photos in my profile and earned about $9. Now, they are not paying for photos uploaded in profile. So, only way to earn through photos is to upload in dicussion and response relevent to those discussion and response.