do u mind going to dentist?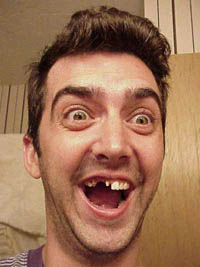 Poland
7 responses


• United States
3 Jan 07
I have never liked going to a dentist until a friend told me of a no pain dentist here in my home town. He was the best, but of course he retired a few years after I was seeing him. Thank goodness he did train another no pain dentist and I have been seeing her for over 10 years, it is not so bad now.

• Poland
3 Jan 07
oh i envy u so much! i wish i could find such a good dentist! i have problem with my tooth now but i cant force myself to go to them.



• United States
4 Dec 06
I don't mind, better to get it done and over with than let a tooth rot away.

• United States
9 Jan 07
Dentist? I can reserve my sopt for full year. If they make dental hotels I will be first to join...