PLEASE GIVE ME YOUR SUGGESTION.

India
December 5, 2006 6:04am CST
How can i speedup my downloads. My pc configuration is intel 845,p4 2.4, 256 ram. i use airtel dialup.
9 responses

• United States
6 Dec 06
Your connection is the problem. Your PC is fine. Dial up speeds average 56 kbps, which is slow in the internet industry. I recommend you upgrade to DSL, broadband, or a T-1 line to speed up your internet speed. These internet services operate at so many mbps and are faster then dial up. A 500mb download on a T-1 line takes about 45 min, while it takes about 6-15 hours on dial up. There's a big difference there. when you upgrade your service, dont use wireless while downloading because its slower than the wire. Use the wire for downloads and wireless when you move around and dont need to download.

• Austria
5 Dec 06
clean your hard drive first. Check your programs for some possible spywares or viruses. Get a general cleaning in your pc and run your anti virus and anti- spy programs.

• India
7 Jan 07
use flashget for downloads... it really speeds up downloads and it is FREE

• Philippines
6 Dec 06
get dsl or cable internet...it'll be the best way to make rapid downloads. If your stuck with dialup, just make sure that you have a "clean" line so you can get the max speed of 50 to 56 Kbps. Good luck.

• Romania
5 Dec 06
The connection may be the one that is the source of the trouble. The computer itself has no blame. Check your contract or contact your provider and ask for the minimum download speed. If your current download speed is lower that the minimum provided than you should make a complaint at the provider. If you don't have a minimum download speed in the contract or the provider does not guarantee one you have to accept that as it is.

• Netherlands
5 Dec 06
It's your connection (that makes the download not fast) if download with 20 mbit/second Your pc is Ok!

• India
5 Dec 06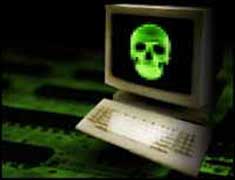 Download a good anti virus, Delete all unnecessary files on the computer, Also run disk defragmenter, look for Trojans, Spywares and Viruses. Apart from all this always have a back up of ur data and REformat your system once in every 3-6 months.