Why do people release doves in certain occassions?Do you know?

Indonesia
6 responses

• Singapore
5 Dec 06
i believe it represent peace, in singapore, no one release dove in whatever occasion, so im not sure what is the purpose, but however, i know that buddist do release animals into the wild for merits.. Cheers!


• India
5 Dec 06
Now a days it has become a ceremonial symbolic event...however in ancient times,I guess this must be symbolising peace and freedom both...

• Philippines
1 Sep 11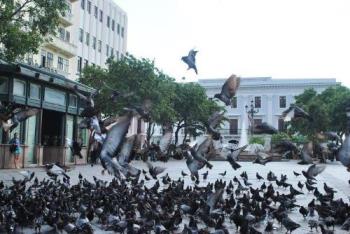 I guess dove represents peace. So whenever they release doves on occasions like wedding, anniversaries, invocations, inauguration, etc. it is a symbol of giving out peace. Releasing is also a symbol of freedom which means freedom from war or any trouble so when you release a dove then it means that is the start of a life free from war and hence peaceful life ahead.


• United States
5 Dec 06
I'm not sure why people do that, but I think it's because they liking doing it.