i am so sad right now.

India
6 responses

• India
6 Dec 06
my condolenses to your sister time alone will heal the wounds


• United States
10 Dec 06
I am very sorry for her loss, and your unhappiness. Turn to prayer and pray to God. He will give you both comfort and peace.


• India
12 Dec 06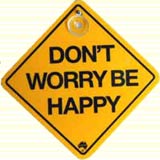 First of all i appreciate ur care towards ur sister. Keep it up. try talking to her for some time and try to convince her that these kind of things always happen in life. tell her that we need to over come the situation as we cnat do anything abt it. i think taking her for an outing or for any actvities that she like must calm her heart.. so try that ... Take care and God Bless!!!

• Singapore
12 Dec 06
I'm so sorry to hear that. I think there's nothing to do much now except to be there to be with her and to let her have your shoulder to cry on..time will heal everything! Take Care!

• United States
12 Dec 06
u at least dont htink a lot about it..n also try to console her...these things r part n parcel of life....n one must nt forget that no one has any control over life ....it wll be there till it has to be...so console her..n take her out so that she could be distracted...