Best book you have read

India
December 7, 2006 11:50am CST
Non fiction. I gave up on fiction. I like dry stuff, like textbooks. I dunno why, I just do. Most of my favorite reading is about mathematics, psychology, or computer science. I also enjoy books that you'd find in the same section of the bookstore that you'd find "Godel, Escher, Bach", which is, by the way, without-a-doubt the best book written this millennium.
4 responses


• Philippines
9 Dec 06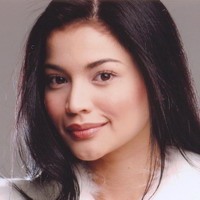 The Perks of Being a Wallflower by Stephen Chbosky This is basically my favorite book. It's not fancy high literature but rather a moving story about being an quasi-outsider and growing up, with a great happy/sad plot and some very witty lines. I read this when I, like Charlie, was a freshman in high school, and the voice of the novel is so authentic that I really believed in these characters. I could go on about how much I love this book, but other people have already talked about it, and the main point is that anyone who remembers being a teenager somewhere (Perks is unoffically set in the Pittsburgh suburbs based on my research) in the US should appreciate Perks. By the way, don't judge your opinion solely on the reviews, check it out for yourself- Publisher's Weekly's review doesn't even get Charlie's grade right. Years after the first time I read it, I still flip to the letters from certain dates (read about Thanksgiving on Thanksgiving, for example) and have a Perks-style Secret Santa with my roommates. The Perks of Being A Wallflower is the quintessential high school book, and I've recommended it to my friends, who also love it.

• India
9 Dec 06
Great explanations Hmmm. The Perks of Being a Wallflower Even i will go for it. Positive ratings for you thanks

• India
4 May 10
Oh yes! Godel Escher Bach was mind warping. Carl Sagan's non-fiction books are awesome as well!

• United States
7 Dec 06
I don't really have a single favorite book. I like anything by stephen king.