Michael Jackson

United States
7 responses


• United States
7 Dec 06
If I remember correctly his nose did collapse at one point in time. For the longest time he wore this mask over his face that covered his nose and mouth. Of course, those could have just been rumors. Maybe he was trying to make a fashion statement. Doubt it though.

• Canada
7 Dec 06
I think he's got a lot of problems. There is some reason he thought he didn't look good enough before his botched up surgeries. He thought he still didn't look good after surgery 10. I don't know what he thinks he looks like now, but it's pretty scary. He looks very freakish, and it's a real shame because when he was a kid, he was a really good looking young man. Check out this website that shows Michael over the years, it's quite shocking. http://anomalies-unlimited.com/Jackson.html

• United States
7 Dec 06
haha...freakish and scary. That is sad but true. I would hate to know that when someone looked at me that was the first thing they though. Even worse would be knowing that I did the damage to myself. Thanks for the link.

• Austria
7 Dec 06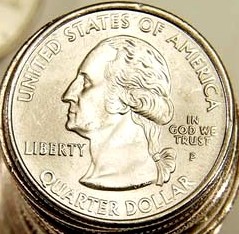 I like Michael Jackson so much eversince. But i dont know why he has to mutilate himself or destroy himself. I think he wants to be white. That the first reason of all his surgeries. I think he wants to look like a white man and he wants to be more handsome. But the problem is, his body can nolonger take it. he lost his natural beauty. I would prefer his face the first time he had a surgery. I think he looks good with it. I hope he will recover soon.

• United States
7 Dec 06
At this point I don't know that he can recover. It seems like it would just take more plastic surgeries for him to ever look normal again.

• Beaver Dam, Wisconsin
7 Dec 06
I know he had some health conditions that required some plastic surgery in the 90s. But now I think he's been overdoing it.

• United States
7 Dec 06
Sometimes I wonder if the health conditions was just a cover up for the beginning of what he looks like now.

• United States
7 Dec 06
I agree, he looks nothing like the Michael Jackson I once liked, I think he really needs help.

• Pakistan
7 Dec 06
lolz...i just dn't get it that why d people pose to be what they are not....like why can't they be original...i just love this singer and it really hurts to see him in this condition....the way God thought u'd look perfect he created you now why does he wants to mess himself up so badly,,,,it's really really sad to see such a great singer feel such nto a inferiority complex becoz of his skin color...

• United States
7 Dec 06
yeah remember when he was a nice looking man now he is just scary looking. It looks like if he sneezed his nose would fall off