Did Italy deserved FIFA World Cup '06??

India
December 8, 2006 9:14am CST
i dont think so.. it was mere a luck & nothing else..there r far better teams than italy..
5 responses


• India
10 Dec 06
yes italy deserved fifa world cup and i think it s a good team and if its do best performance he will be deserved .

• India
8 Dec 06
i do agree abt the other teams..the team which plays good on that day will win..

• Italy
8 Dec 06
Italy has play the best game in the cup so they deserve cup not because i'm italian but is the thrut just 2 goals take in the cup and one was autogol so what is better? nothing best defense and great player ,then cannavaro take the gold ballon because when he play is a wall and no one pass :)

• Italy
8 Dec 06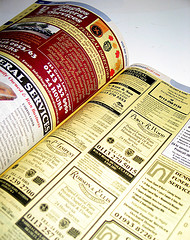 i think yes. it has not played so badly amd had the best defence of the world championsip. it was the first time it has played well!! as for luck...well, everyone needs it. italy had no advantages from referees. if the other teams were better, they would have won