Do you eat on time?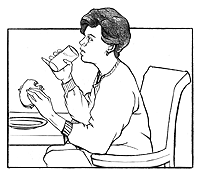 Philippines
December 9, 2006 10:44am CST
How many of you eat on proper time? personally i could get myself eat on time. In the morning sometimes i eat my breakfast at 11am because i wake up late. I eat lunch at 2pm and my supper also very late. Sounds not really good. indeed it's not, Sometimes i go to work i forgot to eat my breakfast. Tendency i eat double on my lunch. Now im giving attention on it because im afraid it can absolutely affect on my health but its like it was already developed into habit and im having hard time to correct it. Very difficult but im trying. What idea can you give for me to prevent doing such habit?
4 responses

• Philippines
10 Dec 06
you shouldn't skip breakfast at all because it's the most important meal of the day. try to put a schedule on your meals at you have to stick to it. for instance, eat breakfast at 7 oclock, brunch at 10, lunch at 1, snack at 4, and dinner at 7. eating micromeals or 5 small meals every day will help boost your metabolism and when you stick to a scheudule, you'll train your body to crave food at a certain time only. good luck to you! :)

• India
17 Jan 07
Its not at all so hard. I eat my breakfast by 10am. I eat a light lunch and a very light supper. In between I drink a lot of water. At the same time i have started doing Yoga which is helping me like anything

• United States
9 Dec 06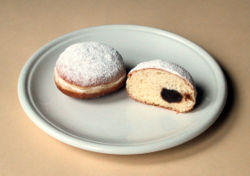 I try to, I eat every 3 hours usually...When I do, they are small meals and my last meal is usually the biggest and it ends about...8:00 PM or so.