do you really follow your diet?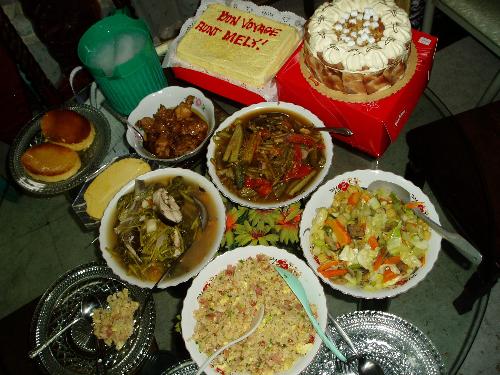 Philippines
December 9, 2006 1:25pm CST
just out of curiosity. nowadays there are lots of diet programs availabe and many people really need it. are you in into one of those diet programs? do you really folllow it? if your going to be honest and say no, then why? thats if you are willing to say the truth..lol..
4 responses

• Netherlands
9 Dec 06
im not following any specific program, but ive been on a diet since monday (so 6 days). ive been following it really strictly, so im quite proud of myself, because usually i just give in after a few days. im hoping to keep this up until i go home for christmas. i really wish i could keep up the diet then, but its really hard to be on a diet when someone else is cooking for you (and my family will be cooking for me then). i guess ill just have to exercise more when im there. the other problem is that im scared i want re-continue the diet once im back from christmas break. i guess it depends if i see any results within the next week or two. i can already see that my stomach is a bit flatter, but i have no idea if ive lost any pounds or inches.

• Philippines
10 Dec 06
its a good thing you watched your health. i think thats good enough.

• France
9 Dec 06
I try to balance my diet and excercise, but I wouldnt follow a set diet I don't think. I might count calories if I had to lose weight, but not follow a written diet plan

• Philippines
9 Dec 06
maybe you really have dicipline when it comes to health. good for you. wish i can be like that.

• Philippines
9 Dec 06
lol.. nice , very honest! enjoy life eat what you want! i agree with you.

• United States
10 Dec 06
I don't really follow a diet. I just cut back on eating out and started exercising. I think it takes more than eating a low carb diet to lose weight.