Quotable Quotes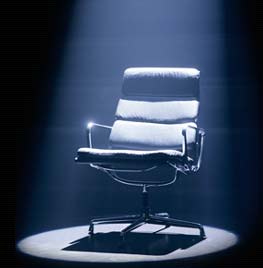 India
December 10, 2006 10:09am CST
My favorite quote: "Concern should drive us into action and not into depression" - Annonymous Do u have any good quote to share ?
10 responses

• India
10 Dec 06
"A rose given during the lifetime is better than garland of flowers at grave"

• India
11 Dec 06
Good. Really Good. Now, check this one out: "It's doesn't matter that you fall down, what does matter is that you are able to get up again or not!" Vince Lombardi - Great american football coach

• United States
11 Dec 06
"Be the change you want to see in the world." This is from Mahatma Gandhi.

• India
5 Jan 07
temptation usually comes through a door that has been deliberately left open.

• United States
10 Dec 06
My favorite by far would be "nothing can be accomplished with perfection, without first accomplishing it imperfectly."

• India
5 Jan 07
"sometimes the path you're on is not as important as the direction you're heading." love this one by kevin smmith....lots of meaning. touches the dilemna of choosing between .. 1. morality ...what is morally correct 2. legality...what will be legally and hence socially accpeted.

• United States
10 Dec 06
My favorite is "Do onto others as you want done to you"

• United States
19 Jan 07
my favorite quote would have to be this (to the world you may be one person,but to one person you may be the world)!!!!!

• India
11 Dec 06
i have one from charlie chaplin,"nothing is permanent in this wicked world,not even our troubles."i think it is an interesting and factual observation of the world and life.your quote is great ,but the problem is that concern some times drives us to depression.i would try to remember the words.

• India
5 Jan 07
sometimes when almost everything is wrong, one thing is so right you would do it all again.


• South Africa
26 Jan 07
Mine is "Nothing is free even in Free Town"

• United States
29 Dec 06
Dear God, so far today, I've done all right. I haven't gossiped. I haven't lost my temper. I haven't been greedy, grumpy, nasty, selfish or overindulgent. I'm very thankful for that. But in a few minutes, God, I'm going to get out of bed; and from then on I'm probably going to need a lot more help. Amen

• Philippines
28 Dec 06
From my collection of quoteable quotes... "there's this guy i know... we used to be something... now, we're just people" "It's like i am drowning..and you are just describing the water.." "When reality hits you ..you finally realize its not worth loving him anymore" "It's just like a new pair of underwear. At first its constricting, then it becomes a part of you." "I've been broken before, I know what it feels like to see something funny and not laugh." "Too many Divas, not enough stage." "The line between right and wrong had blurred. In my search for truth, I had become a lie. Perhaps some secrets should remain secret." "Every plan that I had for my life went so unbelievably wrong." "You could be a model. It's too bad you're not sexy." "Waiting for you, is like waiting for rain to end the drought, it's useless." "Do you ever feel like you're living behind a mask. Like if you tell someone who you really are, they won't except you." "You can mess with your face, your nose, your hair- you can even mess with my dad's diner. But you're through messin with me." "Temper's the one thing you can't get rid of, by losing it."