Gold, Silver, Platinum??

India
December 11, 2006 12:51am CST
i love gold, gold is bold. expensive & hot.
7 responses

• Philippines
14 Jul 07
I am using silver as my accessories because it looks good on me and it's the one I can afford. But I would love platinum, it's like silver but more elegant and beautiful. I would love to have one someday, maybe a complete set or 2,hahaha...just dreaming.

• United States
10 Jul 07
I prefer silver better, gold just seems to look over powering on me.

• India
11 Dec 06
PLATINUM IS MOST EXPENSIVE I DID NOT HAVE BUT LIKE TO PURCHASE

• India
11 Dec 06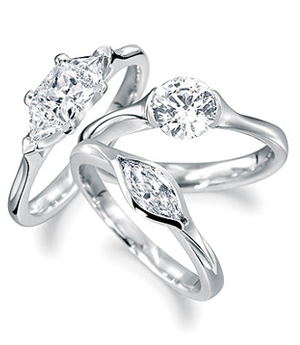 I love platinum.. its really cool and looks royal... just chq the pictures of platinum i have attached...you will know how cool it looks

• India
11 Dec 06

Platinum is A heavy, malleable, ductile, precious, grey-white transition metal, platinum is resistant to corrosion Platinum is used in jewelry, laboratory equipment, electrical contacts, dentistry, and automobile emissions control devices Platinum is considered a precious metal, although its use as such is not as common as the use of gold or silver.

• United States
11 Dec 06
I like silver, I just think It looks better with the clothes i wear