Have you seen An American Haunting?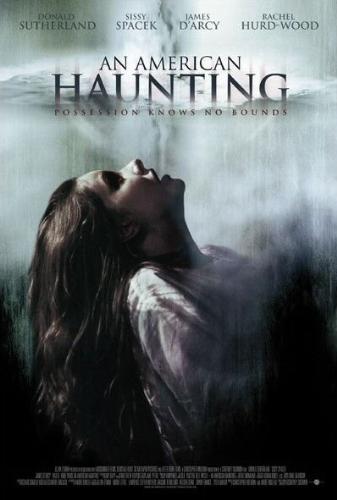 United States
4 responses

• United States
19 Dec 06
My husband and I watched the movie together and we both liked it very much. To be honest were sitting at the edge of our bed during the entire movie waiting to possibly see the entity that was attacking her. I was however shocked to findout it was her own father. I would definately see it again.

• United States
19 Dec 06
In hindsight you could figure out the plot.. but watching it for the first time I don't think the average person could figure out exactly what was going on.

• Portugal
11 Dec 06
That didn´t come yet to Portugal, but from what I read in these discussion it might be interesting, there are two different opinions from the movie.

• United States
12 Dec 06
yeah, like most horror movies you either love or hate it

• Philippines
11 Dec 06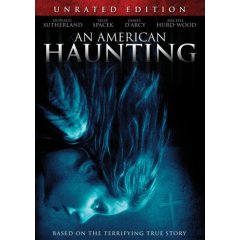 Am sorry but..I found this film terribly boring and a chore to sit through despite my love of horror films. Apparently, if you give an overacting witch a loan and charge her too much interest, you will be cursed with an endless succession of tepid CGI effects until the twist ending comes along to "explain" everything in a way that makes no sense in the context of the story. Despite the classy presence of Donald Sutherland and Sissy Spacek (which is the only reason for my second star), this film starts out interesting but soon degenerates in a mass of cliches. Things fly around, we hear spirit voices, doors slam, bedclothes are flung about, a young woman is molested by an unseen entity, and so on. This is all done in as soulless and mechanical a fashion as possible, and thus elicits no emotional reaction whatsoever from the viewer. Blue lighting and slow-motion are used simply for the sake of being stylish, and they never fail to pull us out of the story and remind us that we are watching a movie. It's as if the director is filling out a checklist of set-pieces lifted from better movies, and there is not even an attempt at character development to make us care about the haunted family. The plot is very thin, and the acting from all but the two leads borders on embarrassingly bad. If you want a good haunted house film, get The Legend Of Hell House, The Others, or either version of The Haunting instead.

• United States
11 Dec 06
Sorry you didn't enjoy it! I really thought it was excellent. The 'plot' based on a real story so I'm not sure we'd want a whole lot of other stuff going on around it to make it more interesting. And I think the plot was pretty intense, you had no clue WHY it was happening until just about the end. You are led to believe it's the witch and her curse but find out otherwise. You had to pay attention or miss the clues that told you what was really happening. As for the check list of items, I guess there were some cliche's for sure and yes, lightening and rain to make the effect I'll give you that but the bedclothes flug about and such is all a typical part of a person being effected by an entity. Well, I guess that's why we have a bunch of movies to choose from.. not everyone agrees on one! lol Thanks for your answer!