Are indians becoming more westernized and forgetting their culture

India
December 11, 2006 4:59am CST
I sometimes feel that we are getting more inclined to the western culture & forgetting our culture values. I am not sayin its bad, actually its good. But instead of taking good points and incorporating them, we are forgeting our culture. What do u ppl feel????
4 responses

• India
13 Dec 06
I tahink you are absolutely correct.We Indians are forgetting our culture and running bechind others while others are adopting ours.We can see this clearly from the fact that nowadays the quantity on Nuclear Families is increasing in India.Also the trend for fast food is increasing which is slowly being reduced from western countries.We Indians feel it good to adopt to foreign culture while in real fact our culture is the good enough, it has been proved as many western families are adopting Indian culture for gaining peace in happiness in life.

•
11 Dec 06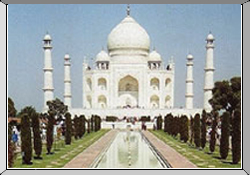 Hi I suppose that it is difficult to continue to grow like the Western Culture, and also maintain your own at the same time. There is also another point of view..... People in the UK are now saying the same thing...... Because we are becoming a Multi-Racial Society, are WE in danger of losing our Identity and Culture... The thing that actually MADE us British!!! Personally..... Having been to India I think you should maintain a lot of your own culture because I found it fascinating!!

• India
13 Dec 06
yes friend...it is the fact,but it is the need of time.as we are moving towards globalisation,it is required to know foreign culture,tradition.but we should stick to our basics.

• India
11 Dec 06
yes some of them are really but not all there are some who want to preserve thier culture