Biological Warfare...???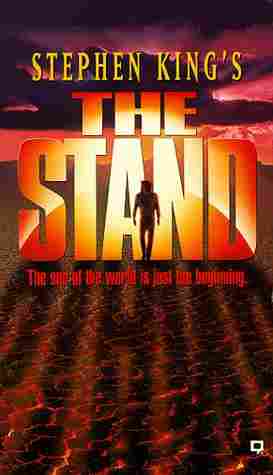 United States
December 11, 2006 7:42am CST
What scares you the most about the threat of a biological attack/war started? For me it's a scenario like that of "The Stand" where everyone gets gets sick and dies - but me. I'd rather die. The first time I had seen that movie completely was right after 9/11. I was freaking out - I can be a bit paranoid anyway and that movie during at that time made it much worse... Or even worse...it's a scenario like "Resident Evil". I'm terrified of zombies. Absoultely terrified. I blame Michael Jackson on that one (was a huge fan when I was little & 'Thriller' scared the holy...well you know) and my parents who loved "Night of the Living Dead". I freak just hearing the music to that movie...I hear "brains, must have brains"!!!Scary!!!...But I can so see something like that happen. Could you imagine??? ANYWAY...What's yours?
2 responses

• United States
12 Jun 07
Believe me I do understand that fear. I've seen The Stand several times, actually own a copy of the DVD, and I've read the full book. I don't know if you saw a special on Court TV or Discovery but in one town in the North West this group tried a test run to make the whole town sick so that they could rig the elections. They'd did a test run first and they were found out but otherwise they might have succeeded. They would not in the special say what it was they used but they'd put it in restaurants to make the majority of the town ill while the group stayed just outside of town. It was scary but fascinating to watch. It really made you wonder what was possible.

• United States
13 Jun 07
That is absoluetly insane!! I can't believe they would really want to do something like that! They should have all been prosecuted.

• United States
14 Jun 07
Oh they were all prosecuted. Still it makes you wonder what someone could do with more knowledge, power, and reason or lack of reason depending on how you look at it. By the way thank for best response :)

• United States
11 Jun 07
That is why forsaking the cities is just wise. Anyway, I would prefer The Stand to true biological warfare, they are more intense. In the Stand there were survivors and that would be easier to take being spread out like that. Not sure I would head to the cities. Zombies are a bit intense and not sure I would want to live uptight watching out for those to pop up. I just hope to be prepared and valuable for if and when there is calamity all around us or what is left of us in the future.

• United States
13 Jun 07
I get you there! If they were zombies - I'd kill myself. Why? Because I don't I could survive and I wouldn't want to become a zombie. No way!