what do u think about brushing..??

India
December 11, 2006 8:30am CST
is it necessary to brush daily in the morning. why not in afternoon instead of morning...
5 responses

• United States
11 Dec 06
I brush in the morning because I don't want "Morning Breath" all day. But you could brush whenever you want. I usually brush in the morning and at night before I go to bed

• India
11 Dec 06
thanks for ur comments friend.. i would like to make as ur friend can u ..


• United States
11 Dec 06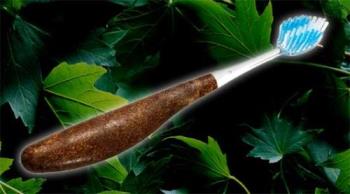 It is generally recommended that you brush your teeth after each meal, but definitely twice a day. Most people brush in the morning, as part of their getting ready for the day routine, and to get rid of that morning taste and smell in your mouth. It is also a good idea to brush at night, so that food and the breakdown products of the food do not sit on your teeth all night, which could lead to decay and the formation of excess plaque. It is also recommended that you floss every day, although I think this is the one thing that most people tend not to do consistently. Brushing my teeth is just a mandatory part of showering in the morning; I wouldn't even think of starting the day without doing it. The same goes for the habit of brushing before going to bed. Once it becomes routine, you just do it.

• United States
11 Dec 06
I think you can brush anytime of the day that you want to as long as you do it.

• Canada
11 Dec 06
Because when you wake up the bacteria in your mouth has had several hours to decay your gums and tooth enamel. It's tooth poison. Brushing your teeth in the morning destroys the bacteria that has been growing all night and your teeth/gums last longer. If you wait until lunch it gives the bacteria more time to eat away at your mouth and you dont have your teeth as long. Lookin forward to gumming your creamed corn are we?...