Tell me about a place with special meaning.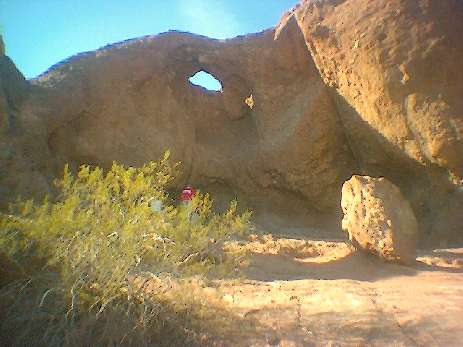 United States
December 11, 2006 2:25pm CST
I'm loading a pic of one of my favorite places. It's called "Hole in the Rock" because, well of the hole. It's in Phoenix AZ at a large park there. My daughter walked up to the top, well the opening in the middle, on Thanksgiving last year. We had an incedible view of the city. I can imagine that place being special to native people years ago. It had a quiet, spiritual feel. Some brave people were finding ways to the VERY top of the thing, with nothing between them and the ground. That would have been special too but not with my daughter with me:) eek. I'd like to find more special places like this. We travel quite a bit so tell me about yours. If its private and not accesible thats ok too. I love hearing people's stories.
3 responses


•
12 Dec 06
i would love to see the red rock city, but like you fear travel in the middle east right now. I travel in Egypt as often as i can and have never had any problem, i just think sometimes we get a distorted view of world events from a distance

•
11 Dec 06
to me it is the valley of the kings in luxor egypt. i FIRST TOOK MY WIFE THERE IN 1994it was an amazing experience and one that will stay in my mind for ever