Irregular Menstrual Period!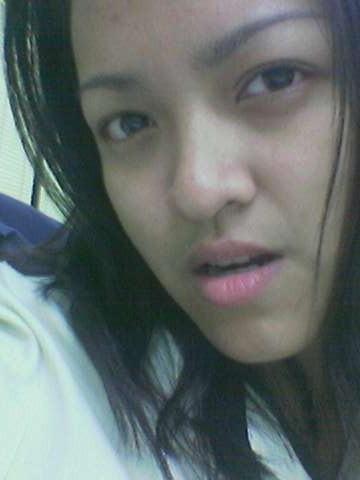 Philippines
10 responses

• Philippines
20 Dec 06
I do also have menstrual problem, i think you should see your OBGyne to check you further.. that might be a hormonal imbalances, your OB will advise you what to do abt it and somehow it will help you..

• Philippines
21 Dec 06
thanks a lot. im glad to know that I am not the only one who has this irregularity. thank you for your comment in this post.

• United States
15 Dec 06
I would most definitly talk to a doctor

• Philippines
17 Dec 06
thanks for your comment regarding this discussion.

• United States
14 Dec 06
I'd go with the advice of others and go see a doctor. Like someone else said, birth control should help regulate them, but it could be more than just an irregular period, you know? And if you tell them you're a virgin, they'll examine you properly, so nothing to worry about.

• Philippines
15 Dec 06
thanks for your posting in this discussion. it's helpful.

• Philippines
13 Dec 06
you ahve to see an ob gyn bec she can help.i think one problem that women encounter this is bec of their estrogen levels. maybe she can put you on a hormone therapy replacement. I have a friend who said that when she started taking herbalife the supplement, it really worked for her

• Philippines
15 Dec 06
thanks. i've tried herbalife but it didn'd work for me. yes, i'll go and see a doctor.

• Canada
13 Dec 06
yeah i also hav sam condition... i also dont have periods for 2, 3 4 ,5 and soem time 7 to 8 months....... you should consult doctor and she will sent you for blood test to check your hormones level. it is alll about irregularity in hormones. don wait any more if dont visit your doctor yet for this reason then book your appointment right now....

• Philippines
13 Dec 06
i'm glad i'm not alone in this situation. it lessens my fear. thanks a lot for sharing your experience.

• United States
13 Dec 06
I would talk to your doctor about going on birth control. I went off the pill when we wanted to try to have another child. I got my period the first month off. Then I didn't get my period for 4 months after that. I though I was pregnant, but the tests said no. I talked to my doctor about it and she told me to go back on the pill for a few months then try again. I did that and everything has been normal since. The pill regulates your system and that's all i needed. Hopefully that's all you need too!

• Philippines
13 Dec 06
yes, i'll appreciate your advise. thanks for the comment!

• United States
12 Dec 06
Yeah i do the same thing, it is very common. All you have to do is go to the Dr. and he will probably put you on birth control to regulate your periods. Its easy and takes like 10 minutes.

• Philippines
12 Dec 06
thank you for the piece of advise. all im worried about is if that metallic thing the doctor will put in my *you know what part* will hurt... you know, im still single and virgin... lolz.


• Philippines
12 Dec 06
im planning to consult a dr maybe early next year. im afraid to know the result but it's better late than never. thanks for the advise!

• India
15 Jan 07
hey i must just say that consult a gynaecologist as soon as poosible..its not a very big problem but it can b if no effective measures r been undertaken.....