Are you afraid of lightning?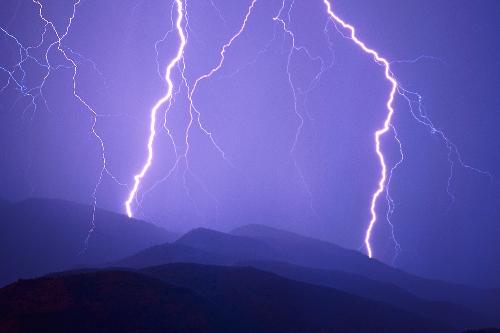 Philippines
December 11, 2006 11:14pm CST
LAst night when i was online doing my posting here in mylot. There was a several struck of lightning. i think that was 5 times in a row. It was really scary because its very strong and loud. I was really really scared. I have this thinking that it will strike towards me and my computer and it will make it explode. right then i decided to log out and turn off the computer even if i havent enough done enough of my posting. So what about you, are you afarid of lightning.
5 responses


• United States
12 Dec 06
yes I am afraid of lightening. it is very powerful.

• United States
12 Dec 06
Yeah i am definately afraid of lightening, my dad was struck by it when he was in a field during vietnam, it blew him literally out of his boots, it struck him and another guy and they had to be hospitalized. So after hearing about that from the time i was a little girl i have always been afraid of lightening.

• Philippines
12 Dec 06
no, im not afraid of lightning. as long as i know what to do with my appliances what that time comes.