Which is your favourite soccer team?

India
December 11, 2006 11:25pm CST
mine is brazil. i love brazil!!!!!!!!
7 responses

• Philippines
12 Dec 06
I also love brazi. Good luck.


•
16 Dec 06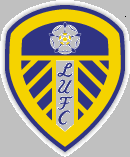 I am a Supporters' Club Member of Leeds United, so I guess they are my favourite team.:-) They're not doing too well at the moment, but still trying to rebuild from a near catastrophic situation in 2002, so, not too much to cheer about at the moment. Nevertheless, they have always been and will always be my team. Goooo Leeeeeeeeeeeeeeeeeeeeeds!

• India
16 Dec 06
I love Italy. I routed for them even when I was very young. Roberto Baggio was my favorite player in the nineties. IN this world cup, they were more like a strong team, rather than depending upon individual skills.