Sites to earn...............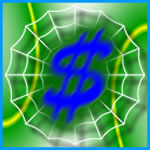 Italy
December 12, 2006 10:57am CST
Do you know some good site for to earn, that accepts paypal?
2 responses

• United States
12 Dec 06

I have two that are 100% free and easy to do. www.taketheinternetback.com/index.php?refId=7112 www.bestcashreward.com (when signing up use referal number 2092) The first one all you have to do is read emails and the second on you have to watch 30 minute video and answer questions on it. Easy. Hope this helps

• Italy
12 Dec 06
\\\\\\\\\\\\\\\\\\\\\\\\\\\\\\ They seem interesting Thanks For Reply. Have a nice day. Bye. \\\\\\\\\\\\\\\\\\\\\\\\\\\\\\\

• United States
12 Dec 06
This website I am about to give you I do myself.It does except paypal.I do surveys,read email,refer friends,etc.It is a legit website.Its totally free to join.They even pay you to sign up with them.

• Italy
12 Dec 06
\\\\\\\\\\\\\\\\\\\\\\\\\\\\\\ Thanks For Reply. Have a nice day. Bye. \\\\\\\\\\\\\\\\\\\\\\\\\\\\\\\