When it comes to tv show music, what song do you love to hum or sing along with?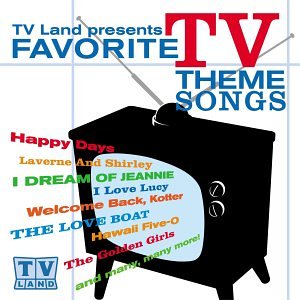 United States
7 responses

• Canada
14 Dec 06
Oh that's too funny! I get Gilligan stuck in my head all the time too, and I still know all the words even though I haven't seen an episode in probably 15 years!!!! Funny how these songs get stuck in our heads! Sometimes commercial jingles ae the same for me. I'm Lovin' It .. LOL!

• United States
14 Dec 06
lol.. i'm the same.. haven't seen it in ages.. but will still catch myself humming it!

• United States
24 Jan 07
Well it depends on which. For whistling Hogan's Heroes comes to mind. For humming, MASH. Got to hum with that song without fail. For singing to I'd have to go with CSI and The Who's song Who Are You. That one I sing with almost every time the show comes on.




• United States
13 Dec 06
they one that comes to me that i know i do is the one for scrubs. been watching the reruns lately and i know for a fact i sing to that one.