What was your favorite show growing up?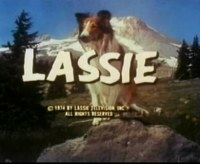 United States
December 12, 2006 5:48pm CST
When I was very young I wouldn't even DREAM of missing Lassie!!! And the hilarious part was, I'd cry nearly every episode and my mom would get so upset that I'd cry that she'd tell me I wasn't allowed to watch it. I'm talking really young here. I was a little drama queen in my toddler years! lol
7 responses

• Canada
13 Dec 06
My favorite show growing up was the care bears, I used to watch it every morning before heading off to school. I see that they still have care bear stuffed animals and movies around, but I don't think the TV show is on anymore (I wish that it was).

• United States
13 Dec 06
Ahhh.. before school I watched Captain Kangaroo! lol

• United States
31 Dec 06
I loved Lassie and Leave it to Beaver.

• United States
31 Dec 06
I always wanted to slap that Beaver kid! lol It wasn't on only in reruns when I was a kid, at least that I knew of.

• Canada
13 Dec 06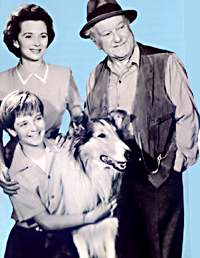 OMG hockeygal...Lassie is my all time favorite show. I also cry almost every time. Lately they have been playing the old episodes with Jeff and his mom Ellen and Gramps on the farm with Lassie. As a child I remember Timmy having Lassie and in another series the Forest Ranger Corey had her. When I was a very little girl I remember my parents took me to some sort of theme park and the son of Rudd Weatherwax was there with one of the Lassies. Did you know that when they put her on the show it was actually a male dog playing the part because they are easier to handle? What I didn't know was that in the series with Jeff...Jeff had a best friend named Porky who had a beautiful bassett hound named Pokey. I love bassetts, they are my absolute favorite breed.

• United States
14 Dec 06
LOL.. well u could have never told me Lassie was a boy at the time I loved her.. but I did hear that later in my life. Thank GOD I didn't find that out when I was small. I would have been scarred for life! lol

• United States
24 Jan 07
I think my favorite shows while growing up were the Six Million Dollar Man and The Bionic Woman. The next closest would be Wonder Woman. I watched those every week without fail. They were the ones I hated to miss for any reason. I also watched Star Trek as well but that was in re-runs so figured I'd stick with the brand new ones I watched.

• Canada
1 Jan 07
I had a few shows that I really liked. After school, in around third or fourth grade, one of my friends and I would rush over to her house just in time to watch The Munsters, The Addams Family and sometimes Batman and Robin. We used to do that "na na na na *snap, snap*" thing to The Addams Family theme song EVERY SINGLE TIME! LOL I also watched The Brady Bunch (did anyone ever forget about Marcia's nose when she got hit with the football? hee hee), The Partridge Family, The Hardy Boys (I had a serious Shaun Cassidy crush!), The Bay City Rollers (my best friend and I used to run down the street singing S-A-T-U-R-D-A-Y NIGHT!, once the show was over)... oh I could go on and on! In our house, if The Wonderful World of Disney just happened to be showing a cartoon at 6:00 on Sunday night, my sister and I were allowed to take our dinner plates into the living room and eat at the coffee table (something we were NEVER allowed to do any other time). It was SUCH a big deal to us!


• Hyderabad, India
13 Dec 06
i have no idea about this one