Do you know some Gay individuals? Does it matter that they are Gay?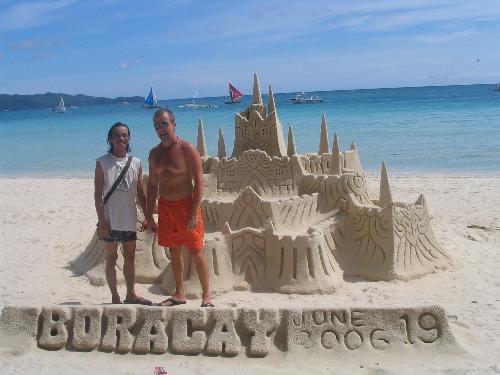 United States
December 12, 2006 5:59pm CST
Most Gays I know do not want "special" treatment. They don't necessarily want to be liked because they are Gay. They prefer being liked due to their character, accomplishments, personality, and that sort of thing. Your thoughts!
5 responses

• Singapore
14 Dec 06
Indeed being gay isn't that special. I wasn't born with a high IQ nor can I play the piano when I was 2. I am not gifted. Sexuality is just that. Gay straight bi, they are just categories and neither one of them outshines another. It is not a talent nor a gift.

• United States
14 Dec 06
very nicely put! and so true..too bad some ppl in the world cant wrap their heads around that...

• South Africa
13 Dec 06
I know a couple of guys that are gay. They are great to be around. Very witty, fun, excellent cooks. Which is fantastic cause then I have a night off. If I didnt like them I wouldnt be friends with them.

• Singapore
14 Dec 06
You hit the jackpot on this one! I was just chatting with my bf late last night about it. I used to tell people "I'm not gay, I'm mark". Most people don't get what I mean the first time round. What I really mean is, know me as mark. Don't know me as a gay boy. My sexuality just forms one part of me, it does NOT make me. I am not someone who is out in the community just cause 'straights will not understand us". If one wants to make his sexuality what one is all about, it is s(he) choice, but not for me. In fact I don't care if someone else is gay. It does not imply automatically we are 'family'. I treat race, religion and sexuality the same. I don't discriminate against either. And I always wonder, people who seem to have a lot of time discriminating against homosexuality, do they discriminate against a religion too? There are so many problems in this world, sexuality should be the least of it all. IF they are so smart, I wanna see them combat terrorism once and for all. Get rid of it, and let me see and maybe I will listen to them. Else they can get the F out of my face cause I aint doing anyone any harm. I am just me. I don't place bombs or blow people up. Thankfully most people will know me for my temperaments rather than being gay hah hah. My character forms a larger part of who and what I am than what my sexuality says.

• Philippines
21 Dec 06
It doesn't matter to me as long as they can relate with people very well. Matter s to me is their lind of behavior.

• United States
14 Dec 06
I know plenty of gay ppl..including some family members as well as myself..does it matter that they are gay (or lesbian or bi) no not at all...that would make me a hypocrite for one thing and secondly I dont like or dislike a person because of their sexuality..I take ppl into my heart becuse we have things in common, we get along and they are good ppl...what one does behind closed doors has nothign to do with me....

•
14 Dec 06
I've had a few gay friends, and you are correct. They want to be liked for who they are not for being gay.