How Old do you want to be?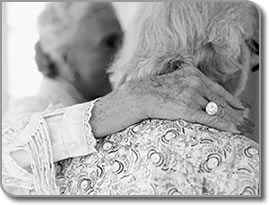 Canada
December 12, 2006 9:52pm CST
When you look in the new in the past week you will have noticed that World's oldest living person dies at age 116 and a question came to mind how old do you want to be when you reach the end of your journey in life? Myself I hope no later than 80 years, if my body will hold up for that many years....
3 responses

• United States
14 Dec 06
you say that now, but when you're 79 and they're rebuilding bodies and replacing body parts as an outpatient procedure, and the expected lifespan is 150, you may think differently. when i was growing up, i swore that i didn't want to live past 30...i'm pretty glad that i have!

• Canada
24 Dec 06
But sometimes these things are only temporary and cause more greif than living with your what you have. thanks for the response

• Canada
13 Dec 06
I want to live long enough that I can still do what I need to do and be a burden on no one.If that meant 50,then so be it.

• Canada
14 Dec 06
I hope long than 50, take care and hanks for the response

• Australia
13 Dec 06
For some reason I have always thought I would die at age 67. I would have seen all my children grow up and also see a few grandchildren. That gives me another 26 years. I have four children and 1 grandchild.

• Canada
13 Dec 06
wow very touching thanks, and thanks for the post.