What is the fastest way to get rid of a cold?

United States
December 12, 2006 11:39pm CST
2 responses

• India
13 Dec 06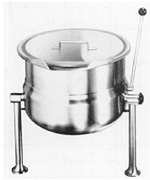 If in case you catch cold, then you must inhale steam, in deep breaths....put a wide mouthed vessel on stove or gas.Put plain water inside the vessel....once it starts boiling, lower the gas...carefully place your face near the mouth of the vessel....deeply inhale steam....do it a couple of times ....you will be fit as a fiddle in a short time.


• United States
13 Dec 06
Try drinking some ginger tea several times a day.